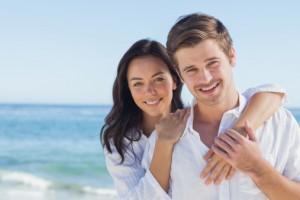 Let's hear it for summertime in Chicago! There's so much to do and see: The Millennium Park Music Series, Taste of Chicago, the Cubs, the Sox, Lincoln Park Zoo, and Navy Pier— the list goes on and on. And that doesn't even include get- togethers and special occasions with family and friends: a graduation, wedding, backyard picnic or a day at the beach. So, there isn't only a lot to do and see, there are also many opportunities to be seen. Why not make sure you look your very best for all of these fun summer activities and for the photos that are certain to make their way to Facebook! Dr. Gary Wiesman at The Art of Rhinoplasty is the facial plastic surgeon Chicago, IL, residents depend on for natural, subtle and beautiful results. Dr. Wiesman specializes exclusively in facial aesthetic and reconstructive treatments.
The Botox® Chicago Wants
If you're noticing a few more lines and wrinkles around your eyes or creases at the corners of your mouth, then Botox® Cosmetic may be the solution for you. This purified protein is carefully injected under the skin into areas surrounding your eyes, forehead and mouth, smoothing away and relaxing wrinkles. Your smiling face will have a more youthful and rejuvenated appearance both in person and in photos.
To look more youthful in a bikini and summer outfits, there's Vanquish™, the pain-free technology for fat melting that Chicago loves. Without even touching your body, Vanquish™ uses the heat of radio frequency waves to destroy fat cells from the abdomen, legs, thighs, buttocks, love handles, back and more. There are no incisions and no risk of harm to surrounding healthy tissues. You'll see inches disappear from your body in as few as two to three 45-minute sessions. And unlike other fat-loss methods such as liposuction, there's no downtime after treatment.
Wedding Day Beauty
If you're getting married this summer, keep this in mind—the wedding will last one day, but your photos and video will be around for a lifetime. Wouldn't you like to see memories that are forever flattering? If so, then now is the time to have rhinoplasty, or nose surgery. This surgery can reshape, reduce or enhance a person's nose in order to achieve facial harmony. Many rhinoplasty patients also feel a noted increase in their self-confidence, and even report becoming more out-going. Nose surgery does require some time for recovery as well as for the swelling to recede. So, be sure to schedule your procedure well in advance of your big day!
Call Our Office Today
If you'd like to learn more about any of our cosmetic procedures, please call the facial plastic surgery practice of Dr. Gary Wiesman today. Our Chicago, IL, office is privileged to welcome patients from throughout the surrounding areas, including Cicero, Berwyn, Summit, Oak Park, Forest Park, and beyond.