Breathe Better – Chicago, IL
Breathe Better with Innovative and Modern Technology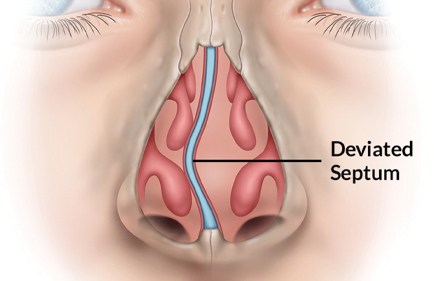 Are you always reaching for a tissue? Do you struggle to breathe through your nose? You're not alone. If you live with persistent nasal congestion or a relentless runny nose, you can breathe easier with these latest treatment options. Dr. Gary Wiesman, board-certified otolaryngologist, is specially trained in advanced surgical techniques, including ClariFix® Cryotherapy and Latera® Absorbable Nasal Implant. You can obtain the lasting relief you need using a minimally invasive solution.
Stop the Drip and Breathe Better
ClariFix® Cryotherapy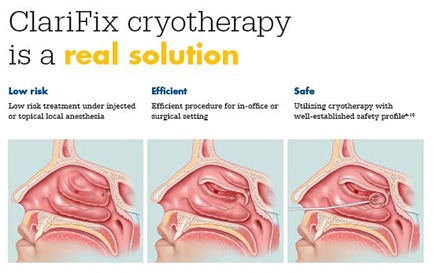 If you're tired of always needing a tissue and you just can't seem to stop the drip, ClariFix® is an FDA-approved treatment that's minimally invasive. Dr. Wiesman can freeze away your nasal congestion with a noninvasive form of cryotherapy. The cold temperature hits the nerves and disrupts their ability to make mucus. As a result, your symptoms will dramatically improve.
When compared to other treatments, there's no downtime or a lengthy recovery. The treatment only requires a topical anesthetic and can be done in the office. You'll enjoy clinically proven results to treat a persistent runny nose, sneezing, or chronic nasal congestion. Using modern technology, this in-office procedure has been proven safe and effective for both allergic and non-allergic patients.
Now, the root causes of chronic rhinitis can be treated safely, quickly and easily. In fact, the procedure was even performed live on the TV show "The Doctors."
Correct a Collapsed Nasal Airway and Breathe Better
Latera® Absorbable Nasal Implant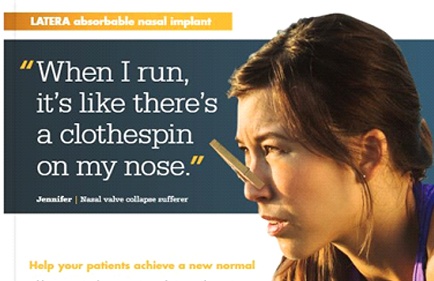 If you're ready to breathe better, the Latera® Absorbable Nasal Implant is used to correct a collapsed nasal airway. Once the tiny implant is in place, it stabilizes the nasal valve and lateral wall. As a result, it reduces nasal airway obstruction to promote better breathing.
This innovative treatment is clinically proven to provide long-term relief from your symptoms. The bioresorbable implant will be completely dissolved over the course of 18-24 months. When it dissolves, the body fills in the area with collagen to stabilize the nasal valve forever. You can enjoy permanent results, so you won't need to have the procedure done again to keep your symptoms at bay.
This FDA-approved treatment can be performed in our office in a matter of minutes. You can even see it done live on a recording of "The Doctors." Best of all, there is no lengthy recovery time.
Latera Implant - Performed Live
Overall, you'll enjoy an improvement in nasal congestion, stuffiness, and obstructions so that you will be able to breathe better through your nose.
Schedule Your Consultation Today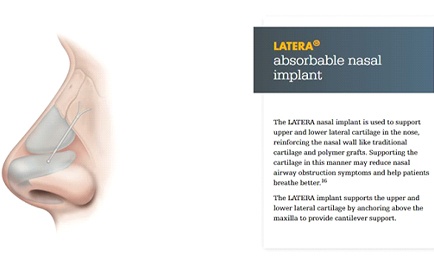 If you're ready to breathe better using modern technology, Dr. Wiesman can help. He treats a variety of breathing problems to enhance his patients' quality of life. You can say goodbye to constant sniffling, irritating post-nasal drip, or mouth breathing. Contact Wiesman Nasal & Sinus today to schedule your consultation.