Revision Rhinoplasty – Chicago, IL
Reverse Your Concerns with Revision Rhinoplasty
Rhinoplasty, also known as a nose job, is among the most popular cosmetic treatments. The shape of the nose is changed to improve its appearance or to improve breathing. If you have previously undergone rhinoplasty but did not achieve the results you wanted, a secondary treatment may be an option for you.
Board Certification Matters
As a board-certified physician with more than 25 years of experience, Dr. Gary G. Wiesman holds certifications from both the American Academy of Facial Plastic and Reconstructive Surgery and the American Board for Otolaryngology and Head & Neck Surgery. Dr. Wiesman has the certifications, qualifications and experience you need to reach your desired results.
Chicago's Recognized and Trusted Facial Plastic Surgeon
Opting for revision rhinoplasty is a difficult choice, but your decision can be easier with the right doctor by your side. Dr. Wiesman is a recognized revision rhinoplasty specialist, helping patients who have had previous nose surgeries achieve the cosmetic results they desire with improved function of the nose. Dr. Wiesman is a trusted facial plastic surgeon who is also supported by qualifications in ear, nose, and throat procedures.
Dr. Wiesman combines his outstanding surgical technique with artistry to improve his patients' confidence and quality of life. Through his knowledge of structural physiology, he creates a harmonious relationship with the structure of the nose and aesthetics. At his state-of-the-art facility in Chicago, he will help you get the results you want when needing a revision rhinoplasty.
Full Rhinoplasty Revision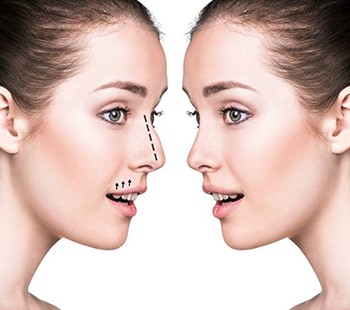 When a previous rhinoplasty procedure has not produced the desired results, it may be challenging for the issues to be reversed. You need a highly qualified and experienced facial plastic surgeon to revise the initial surgery. Dr. Wiesman will perfect both the size and shape of your nose as originally intended.
Touch-Up Rhinoplasty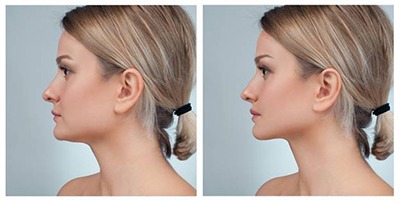 If you need minor adjustments to your previous nose job, you may only require a touch-up. This is often used to correct slight unevenness or misshapen contours. Generally, the treatment is less complex and invasive when compared to a full rhinoplasty revision. Overall, it adds the final touch to your previous surgery to help you reach your desired results.
What Can I Expect?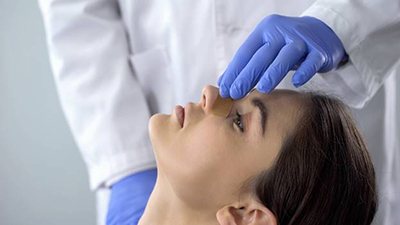 Revision rhinoplasty is performed as an outpatient procedure. The recovery process is similar to that of your previous nose job. There will be some swelling and bruising around your face, but they will dissipate within a couple of weeks.
The cost of your procedure is determined by your individual needs, such as the complexity of the corrections. Dr. Wiesman will provide you with an estimate during your complimentary cosmetic consultation.
Schedule an Appointment Today!
It is normal to be a bit apprehensive when considering undergoing another procedure since the first surgery did not give you the results you wanted; however, you have nothing to fear. By choosing the trusted and qualified hands of Dr. Wiesman, you can rest assured that you will achieve natural-looking results.
You do not need to live with the concerns of an unsuccessful rhinoplasty. Dr. Wiesman will transform your nose and your confidence with an individualized treatment plan. Contact Wiesman Nasal & Sinus today to schedule your FREE cosmetic consultation.