Chicago's Trusted Source for
Ear Plastic Surgery
Otoplasty
Ear surgery, or otoplasty, is a cosmetic procedure to improve the appearance of a person's ears. It can provide great psychological benefits to anyone who has been teased about the size or shape of their ears, has had a serious ear injury, or simply wants to improve their appearance.
Otoplasty typically serves two functions: setting prominent ears back closer to the head (Ear Pinning), and reducing the size of large ears. Ear surgery may also be helpful for the following conditions:
Large or protruding ears (Ear Pinning)
Lop ear (top of the ear folds downward or inward)
Cupped ear (a small ear)
Shell ear (no outer curve in the cartilage)
Large, stretched, or torn earlobes
Earlobes with large creases and wrinkles
Dr. Gary Wiesman is also able to construct new ears for patients who are missing them due to injury or other causes.
Candidates for Otoplasty
Candidates for otoplasty may be anyone who feels self-conscious about their ears and wants to improve their appearance. Although the operation is most often performed on children, this procedure can be very beneficial to people of all ages. Ears are almost fully grown by age four, and early surgery can prevent a child from being teased in school.
Understanding the Cost of Otoplasty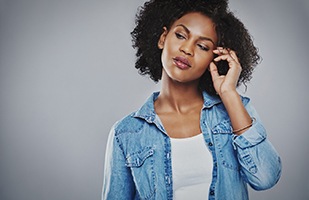 If you would like to undergo otoplasty, it is only natural if one of the first questions you have is about cost. However, since every patient is unique, it's almost impossible to provide an accurate price estimate unless you come in for a FREE consultation with Dr. Gary Wiesman. In the meantime, though, we can explain some of the factors that affect the cost of otoplasty as well as discuss some provisions that may help you afford it.
Costs Associated with Otoplasty
It's important to keep in mind that the overall total for your procedure will not just pay for the surgery itself. You might also have to pay:
Hospital or surgical facility fees
Anesthesia and sedation costs
Prescriptions for medications related to your surgery
When you come in for your consultation, Dr. Wiesman will have a better idea of what type of treatment you need, and our team will be able to provide you with an estimate for the cost of each item that relates to your otoplasty.
Types of Otoplasty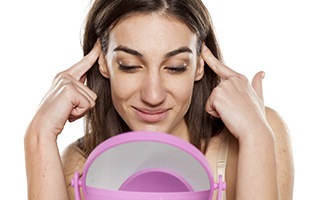 In 2020, the average cost of otoplasty in the United States was around $3,000 (not including the abovementioned extra fees). Of course, your particular surgery might have a different price because "otoplasty" is a general term that can refer to various ear procedures. Your total fee will depend on what exactly you want to accomplish and how complex the procedure is. For example, rebuilding your ears after a traumatic accident may be more challenging, time-consuming, and costly than a routine ear pinning or reduction procedure.
Does Insurance Cover Otoplasty?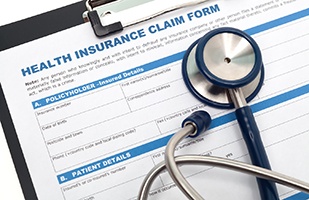 In most cases, otoplasty is considered a purely elective procedure, which means that medical insurance is unlikely to cover it. However, there are exceptions to the rule. For example, if you suffered trauma that damaged your ears, your policy may help you to restore their appearance. Or, if your otoplasty is related to a medical condition, it is possible that your insurance will cover part of the cost.
Here in Dr. Wiesman's office, we are able to accept payment from most insurance carriers. Our experienced team is used to dealing with the ins and outs of insurance, and we will do our best to help you use your policy to your greatest benefit.
Affording Your Otoplasty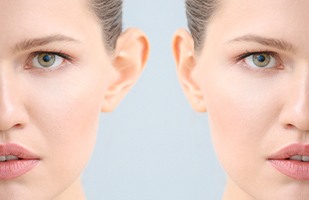 We understand that the cost of visiting a facial plastic surgeon can amount to thousands of dollars, and not everyone is able to pay upfront for their treatment. To help you afford the high-quality care you deserve, we are proud to partner with CareCredit®. CareCredit® is a third-party lender that offers low-interest and no-interest payment plans for medical treatments. You can use it to pay for your entire procedure. Or, if your insurance will help you pay for your otoplasty, CareCredit® may help you manage the cost of your coinsurance or deductible.
Additionally, if you are seeking otoplasty for purely aesthetic reasons, we offer a FREE consultation for cosmetic services. It will not cost you a dime to take the first step on your cosmetic ear surgery journey!
Otoplasty FAQs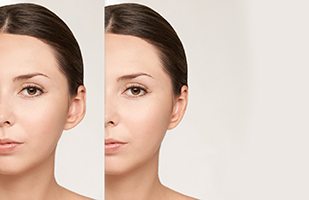 If you are considering undergoing otoplasty or ear repair, our team is ready to help you. Before you schedule your consultation, however, you may want to do some of your own research — that's great! To help you get started, we have compiled a brief list of some frequently asked questions about otoplasty, along with succinct answers. We hope you find some useful information. If you would like further explanation on anything you read here, feel free to give us a call.
What Is the Best Age for Otoplasty?
It is possible to perform otoplasty any time after the ears are fully grown, which usually happens around the age of five. In fact, most ear pinning procedures are completed when patients are 5 – 7 years old. Of course, if your child is fairly young, they should be mature enough to understand the surgery, any risks it carries, and its potential benefits. There is nothing wrong with waiting until they are a bit older for the surgery. There is no upper age limit for otoplasty.
Is Otoplasty Permanent?
Yes. Unlike some other cosmetic facial plastic surgery services, the results of otoplasty are permanent. Your ears will not revert to their former shape. In some cases, some minor revisions need to be completed after the initial surgery. For most people, though, ear surgery is a once-in-a-lifetime event that provides many years of improved self-confidence.
Does Otoplasty Hurt?
Otoplasty involves reshaping the ears, which may require some incisions and stitching. During the surgery, anesthesia will prevent you from feeling anything. Afterward, however, some discomfort is to be expected. A compression bandage will help to keeping swelling and discomfort to a minimum, but you might still need to take some pain medication. Carefully following post-operative instructions can help your recovery to be as smooth and easy as possible. If you experience any severe pain while you are healing, you should call Dr. Wiesman right away.
Is Otoplasty Worth It?
Most patients who undergo otoplasty are happy with their decision. They enjoy improved self-confidence. In many cases, children who have otoplasty notice that they are bullied less often than they were prior to their surgery. However, it is important to weigh the pros and cons before you commit to anything. Your facial plastic surgeon can help you find answers to your questions and educate you about the risks involved (the risks are quite minor, but they should still be considered).
What Are the Risks of Otoplasty?
Like any surgery, otoplasty carries a small risk of infection. There is also the chance that your results will not be what you hoped for. This can happen to patients who start out with unrealistic expectations, as well as those who partner with an inexperienced surgeon. Fortunately, surgical revisions can usually help to refine the results of an otoplasty. Don't let the minor risks involved in otoplasty stop you from learning more about it — overall, it is a safe and predictable procedure.