BOTOX® – Chicago, IL
Treat Your Wrinkles with BOTOX® Cosmetic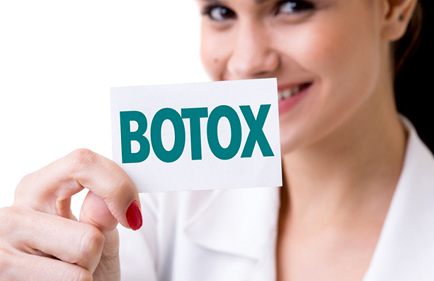 As you age, you expect changes to your appearance, primarily to your face as wrinkles and fine lines form as the years pass. Although you expect them over time, that doesn't mean you have to live with them. You can turn back the clock to significantly reduce the signs of facial aging with BOTOX®. Both men and women are choosing this FDA-approved treatment to reclaim their youthful appearance.
What is BOTOX® Cosmetic?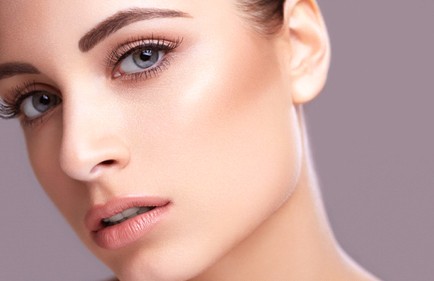 BOTOX® is proven to be safe and effective. It is one of the most popular cosmetic and anti-aging treatments that works by relaxing the muscles in the face. As a result, you will notice a significant decrease in the appearance of wrinkles...
BOTOX® for Chronic Migraines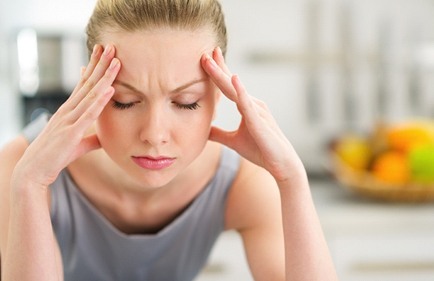 Besides treating wrinkles, BOTOX® is an FDA-approved migraine treatment that works differently than treatment with pain medication. Rather than reducing the symptoms of an existing headache with drugs, BOTOX® works to prevent future headaches and helps to avoid the continued use of powerful prescription pain medications.
When BOTOX® is injected to treat chronic migraines, the injections target the nerve endings that cause pain. The product prevents the nerve endings from transmitting pain signals.
There is no reason to suffer from chronic migraines when there is a simple procedure available. BOTOX® for migraines has been tested extensively and has been proven to be a highly effective treatment for people who are living with the painful, debilitating symptoms of chronic migraines.
BOTOX® for Excessive Sweating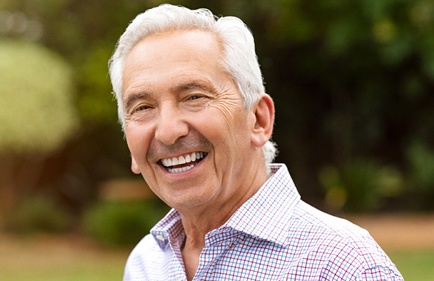 BOTOX® has been approved by the FDA to treat excessive armpit sweating, also referred to as hyperhidrosis. Injecting it under the arms blocks the nerve signals responsible for sweat production to significantly improve the issue.
Hyperhidrosis can be embarrassing and uncomfortable. You may avoid social situations for fear of sweating through your clothing. With our safe and effective BOTOX® treatments, we can lessen the effects of your excessive sweating and restore your self-confidence.
BOTOX® Injections for Muscle Spasms
BOTOX® for Eyelid Spasm and Twitching
According to the American Academy of Ophthalmology, the most effective treatment for eyelid spasm or eyelid twitching is BOTOX® injections because of its ability to relax the muscles around the eye. Spasms begin to disappear anywhere from a day to 2 weeks after the injection. This relief lasts about 3 months.
BOTOX® Injections for Facial Spasms
Frequent involuntary contractions of the facial muscles characterize a disorder known as hemifacial spasm. This disorder typically affects the muscles on one side of the face. BOTOX® injections for these types of muscle spasms are, on average, 95 percent successful in providing relief.
BOTOX® Injections for Neck Spasms
BOTOX® injections for neck spasms (or cervical dystonia) are highly successful in relieving pain and returning normal neck movement and range. Cervical dystonia is characterized my abnormal, sustained posturing of the head and neck caused by involuntary contraction of the muscles. The cause of cervical dystonia is unknown, but the condition can be aggravated by walking or during periods of stress.
Benefits of BOTOX® Treatment for Muscle Spasms
The most rewarding benefit received from BOTOX® injections for muscle spasms is a relief from pain and discomfort. BOTOX® has long been proven to provide safe and successful relief from these types of afflictions, and in many cases, treatment with BOTOX® is less expensive and less invasive than other therapies, including surgery.
What to Expect with BOTOX®?
BOTOX® is a minimally invasive treatment that doesn't require any downtime or recovery. Your facial plastic surgeon, Dr. Gary Wiesman, will inject it into specific areas of your face, neck or underarms for the desired outcome.
Who is a Candidate for BOTOX®?
If you're ready to improve the appearance of wrinkles, treat migraines, excessive sweating, or muscle spasms, you may be a candidate for BOTOX®. It's recommended for patients over the age of 18 who are in good health, and not pregnant or breastfeeding.
Understanding the Cost of BOTOX®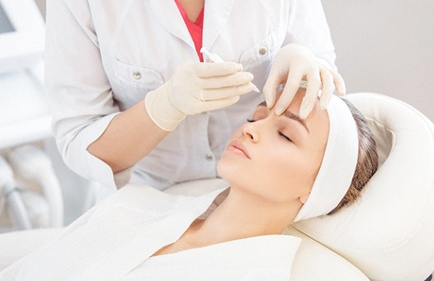 The cost of BOTOX® depends on several factors. During your consultation, we will provide you with a price estimate for how much it may cost for you to achieve your specific goals. We will also help you explore payment options, such as insurance and financing. Compared to many other treatments, BOTOX® is an affordable way to enhance your appearance or find relief from persistent medical problems.
What Factors Affect the Cost of BOTOX®?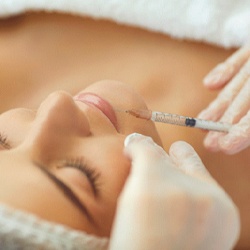 The biggest factor that affects the cost of BOTOX® is the number of units administered. There are usually between 50 – 100 units of BOTOX® in a single syringe, and each unit may cost up to $20 or so. Of course, a unit may cost more or less depending on the local cost of living, the experience of the facial plastic surgeon who is administering it, and other relevant factors.
The prices in Dr. Wiesman's office are competitive with other local BOTOX® administrators. Plus, you get to enjoy the expertise of a highly experienced team who understands both the medical and aesthetic applications of the treatment.
Is BOTOX® Worth the Money?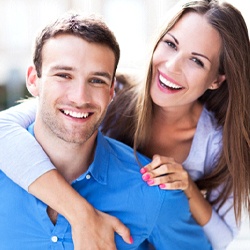 Most people who get BOTOX® would agree that it is a good use of money. For individuals who get it for cosmetic reasons, they notice a dramatic reduction in wrinkles that they could never experience if they only used creams and other topical skincare products.
If you get BOTOX® for medical purposes, you may enjoy months of relief from your problem after just a single round of injections. For individuals who suffer from chronic migraines, excessive sweating, or persistent muscle spasms, BOTOX® is often the most effective treatment. It can drastically improve quality of life, a fact that makes it an excellent investment.
Does Insurance Cover BOTOX®?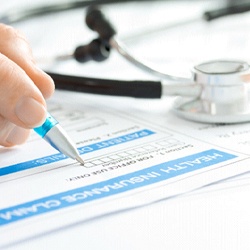 If you want BOTOX® simply to enhance your appearance, your insurance is highly unlikely to cover it. However, some medical plans do provide coverage for BOTOX when it is used to treat medical conditions. Our team can help you submit pre-authorization requests for BOTOX® and help you navigate the process of using your benefits. If your insurance declines to pay for your treatment, we can assist you as you explore other payment options.
How to Make BOTOX® More Affordable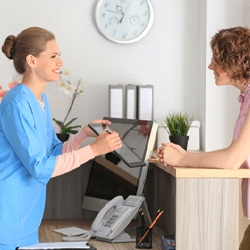 Dr. Wiesman and our team want you to be able to afford your desired treatment. In addition to helping you with insurance, we are also happy to accept CareCredit. CareCredit is a third-party financier that provides low-interest payment plans for medical services. We even accept major credit cards, so you can rack up some points on your favorite card while you are enjoying the expert care of our team.
Additionally, keep in mind that we offer FREE cosmetic consultations. Therefore, if you are interested in getting BOTOX® to enhance your appearance, you can get started on your journey for nothing out of pocket.
Would you like to learn more about BOTOX® and its cost? Request an appointment with us today. We will be happy to provide you with a personalized price estimate.
BOTOX® FAQs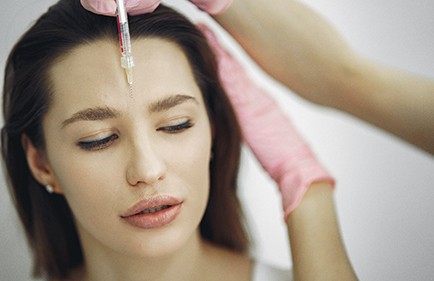 BOTOX® is an excellent solution to turn back the clock to treat the appearance of wrinkles and fine lines, but did you know it offers other benefits as well? Before you're ready to commit to the procedure, we know you may have questions. Dr. Gary Wiesman will address them during your initial consultation. In the meantime, here are the answers to some common questions:
Are In-Home BOTOX® Parties Safe?
You've probably seen in-home BOTOX® parties on many of your favorite reality shows. While they may appear to be safe, they are actually quite risky. The procedure requires a sterile environment, as well as a licensed medical doctor administering the injections to ensure your safety. In addition, it's important to have the right resources, equipment, and medications on-hand in the event there are unexpected complications, like an allergic reaction.
Who Should Administer BOTOX®?
It is not recommended to have BOTOX® or Cosmetic Fillers administered by anyone without "M.D." after their name.
We recommend you visit a board-certified facial plastic surgeon or otolaryngologist, like Dr. Wiesman, to achieve the best results. While you might find injectables at other professional locations, they should only be administered by licensed medical doctors. Only a physician has knowledge of anatomy, knowledge of the injection technique, and experience with the procedure and potential consequences. Prior to the procedure, the physician needs to review the patient's medical history.
Medical doctors have undergone extensive education to earn their qualifications to ensure your safety and provide optimal results. They are also specially trained to handle any adverse complications. Dr. Gary Wiesman is double board certified by the American Academy of Facial Plastic and Reconstructive Surgery and the American Board of Otolaryngology and Head & Neck Surgery.
I Can Find Great Deals for BOTOX® on the Internet. What's the Risk?
If the price seems too good to be true, it probably is. It could be counterfeit product ordered from another country, diluted BOTOX® or not even BOTOX® at all.
Per U.S. regulations, you need to be a physician to actually order BOTOX®, which is classified by the FDA as a drug.
You do get what you pay for… if you want a quality result, see a quality board-certified facial plastic surgeon like Dr. Wiesman.
How Can BOTOX® Treat Migraines?
BOTOX® has been found effective for treating migraines because it blocks chemicals called neurotransmitters, which are responsible for carrying pain signals from your brain. Essentially, the injections create a roadblock to interrupt the pathway for the signals before they reach the nerve endings in your head and neck.
How Can BOTOX® Relieve Excessive Sweating?
BOTOX® can stop the embarrassment of excessive sweating to improve your quality of life. The injections block the nerve signals that trigger the sweat glands to produce perspiration. Patients can enjoy relief for 4 to 6 months until the nerves regenerate; however, as time passes, many patients find they can go longer between treatments.
Can BOTOX® Help Other Medical Conditions?
BOTOX® injections have been found beneficial for a variety of medical conditions, such as:
Am I Too Old or Too Young for BOTOX®?
Age isn't necessarily a determining factor for BOTOX®. Instead, Dr. Wiesman will consider several other factors, like your general health and your goals. People in their 20s often choose the injections, while many people into their Golden Years also benefit from the procedure. Dr. Wiesman will ensure the treatments are right for you and create a customized plan.
Is BOTOX® Safe?
BOTOX® is safe when administered by a board-certified medical doctor. It is FDA-approved to treat a variety of issues, like migraines and wrinkles. Although it's safe, the injections aren't for everyone, like those who are pregnant or breastfeeding. Certain neurological diseases might also prevent you from receiving the treatments, so it's important to be honest with Dr. Wiesman about your medical history.
In Summary, What Are the Do's and Don'ts for BOTOX®?
While BOTOX® injectable treatments are minimally invasive, they are still medical procedures that require due diligence. They should be performed by a medical doctor and not a paraprofessional. Don't have your BOTOX® done at a home "injectable party." BOTOX® should be administered in a sterile manner in a proper medical facility in order to achieve the best cosmetic result with the least potential for complications.
Schedule Your Consultation Today!
BOTOX® is an excellent option to invest in your self-confidence. As a board-certified facial plastic surgeon, Dr. Gary Wiesman is specially trained to administer BOTOX®. Contact our office today for the best cosmetic and therapeutic BOTOX® results.