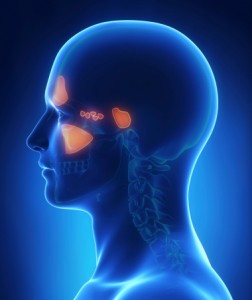 Sinusitis is a potentially serious inflammatory sinus condition that affects more than 31 million men and women in America.  This affliction costs us approximately $1 billion on over-the-counter treatments and $150 million on prescription medications every year. If you suffer from sinusitis, you know how it can negatively affect your life on a daily basis,as well as how difficult it can be to find real relief that lasts. At the Wiesman Institute in Chicago, IL, board-certified otolaryngologist Dr. Gary G. Wiesman specializes in helping patients just like you reclaim their lives, their comfort, and their health with in-office balloon sinus dilation.
Benefits of Balloon Sinus Dilation
Balloon sinus dilation, performed right here in our office, may help significantly reduce the likelihood that surgery will be needed in cases of acute sinusitis. The process involves the strategic placement of a small balloon within the sinus cavities; when the balloon is carefully inflated, the sinus pathways are gently opened. This quick, convenient procedure effectively reshapes the internal anatomy of the nose and the sinuses, promoting drainage that is more natural, easier breathing, and relief from uncomfortable pressure.
Patients who undergo this minimally invasive procedure report substantial relief from their sinusitis symptoms beginning the very same day. Other conditions commonly treated with balloon sinus dilation include:
Mild to moderate deviation of septum
Isolated and multi-sinus disease
Maxillary accessory ostia
Disease of the frontal, sphenoid, maxillary, or maxillary and anterior ethmoid sinuses
Nasal polyps caused by chronic sinusitis
Dr. Wiesman will take the time to talk with you about your medical history, symptoms, lifestyle, and any other health conditions you may have in order to provide you with an accurate diagnosis and an effective and sustainable treatment plan.
Get the Sinusitis Relief You Need
If you or someone in your family suffers from any of the sinus conditions mentioned above and you're ready to find relief from your symptoms, Dr. Wiesman and his team can help. Contact our office today to schedule your consultation and to learn more about how in-office balloon sinus dilation can free you from the pain, pressure, stiffness, discharge, and other unpleasant symptoms associated with chronic sinusitis. We look forward to discussing your condition with you and developing a treatment plan that fulfills your needs, all performed in the comfortable environment of our Chicago office. Dr. Wiesman warmly welcomes patients from communities in Chicago, Oak Park, Berwyn, Summit, Forest Park, Cicero, and beyond.