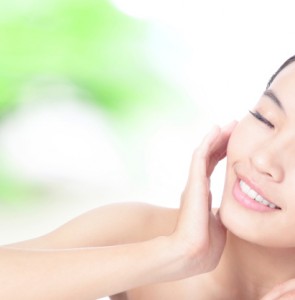 Hyperbaric oxygen therapy, or HBOT, is a highly effective treatment method that increases the amount of oxygen in the blood, thereby allowing the body to heal more rapidly and more effectively. It is used to treat a wide variety of health concerns in patients of all ages, and it is available at the office of Dr. Gary Wiesman at the Wiesman Institute. Dr. Gary Wiesman is the only facial plastic surgeon in Chicago to offer this revolutionary technology, helping his patients recover more completely and more quickly following injury, illness, or surgery.
HBOT: One Simple Treatment, Countless Health Benefits
In a hyperbaric oxygen chamber, the air pressure of the atmosphere within is increased by up to three times the normal level. This means that the patient's lungs are able to take in and process a substantially higher amount of pure oxygen. The newly oxygen-rich blood cells then carry the life-giving O2 throughout the body to other organs and tissues, creating the environment for optimal healing with new stem cells and other natural growth factors. HBOT has been clinically proven effective in treating patients with:
Infections of the skin or bone
Anemia
Skin grafts
Burns
Carbon monoxide poisoning
Embolisms, or air bubbles in the blood
Wounds that do not heal as a result of diabetes or other complications
Primarily, the HBOT chambers at our office are utilized in the healing process following facial plastic surgery, including rhinoplasty, facelifts, eyelid surgery (blepharoplasty), and more. The bruising and swelling so many patients suffer through following surgery are dramatically reduced, and healing time is much shorter – allowing you to move on with your life and enjoy your new look even sooner.
Because we emphasize patient comfort in all aspects of our treatment, our hyperbaric oxygen chambers can even be used while you sit back, relax, and enjoy your favorite television shows or movies. Accelerating the healing process and promoting a healthier mind and body has never been easier or more pleasant, thanks to the advanced technology of HBOT at the Wiesman Institute.
Explore the Possibilities of Hyperbaric Oxygen Therapy
Whether you are currently considering undergoing a facial procedure, have already had treatment, or you'd simply like to learn more about the multitude of benefits associated with hyperbaric oxygen therapy, Dr. Gary Wiesman is here to help. Our primary objective is to help you achieve your cosmetic goals, enhancing your natural beauty with state-of-the-art technology, decades of experience, and a caring and artistic touch. Dr. Wiesman is a board-certified otolaryngologist and facial plastic and reconstructive surgeon and has been practicing for more than 25 years.
We invite you to contact our office in Chicago, IL to schedule your consultation with Dr. Wiesman and our friendly, knowledgeable staff today. Experience for yourself the difference that our expertise and a genuine passion for cosmetic surgery can make in your life and your appearance. Our practice proudly serves patients from throughout the Chicago area, including nearby communities in Summit, Forest Park, Berwyn, Oak Park, Cicero, and more.