We Fix All Types of Nose Problems in Chicago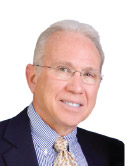 At The Art of Rhinoplasty, our talented Chicago cosmetic surgeon, Dr. Gary Wiesman, offers so much more than a "nose job." His skilled hands are able to accurately and expertly assist patients with a wide range of nose problems from a deviated septum to sinus dilation. When it comes to treating nasal concerns, there's no better option than a facial cosmetic surgeon who is also a board-certified otolaryngologist (ear, nose and throat doctor). Having performed countless facial surgeries over 25 years in practice, Dr. Wiesman is able to provide the most skilled, comfortable, state-of-the-art surgical care for any type of nose problem in Chicago. If you feel your nose is too big, too little, too sharp or curved, or if you have problems breathing through your nose or experience frequent congestion or sinus infections, contact Dr. Wiesman at The Art of Rhinoplasty.
Types of Nose Problems We Correct
Deviated septum – the treatment for deviated septum (the separation between nostrils) is known as septoplasty. This procedure may be necessary to correct a deviated nasal septum – a displacement of the bone and cartilage that divides your two nostrils. During septoplasty, your nasal septum is straightened and repositioned in the middle of your nose to help alleviate breathing difficulties.
In-office balloon sinus dilation – one of the most innovative treatment options available, balloon sinus dilation expands the nasal passages to treat symptoms of sinusitis (chronic sinus infection). This in-office procedure uses a balloon to gently open and reshape nasal passages.
Chronic nasal congestion treatment – one solution for chronic congestion is turbinate reduction. Turbinates are tissues in the nose that filter air as we breathe. When turbinates become enlarged due to allergies, infections, or irritation, patients typically receive treatment using antihistamines or antibiotics. When turbinates do not respond to this treatment, surgical reduction may be necessary. The surgery removes the submucosal tissue leaving the mucosal layer to filter and humidify air. The procedure uses radio waves to remove tissue inside the turbinate. The procedure can be performed in less than an hour.
Removal of nasal polyps – nasal polyps are typically not cancerous, but they can be painful and obstruct breathing. In some cases, polyps can be reduced in size using medication. For those polyps that are not responsive to medicinal therapy, a polypectomy (removal of the polyp) may be necessary.
Adenoid surgery – typically performed on children, adenoidectomy is the removal of the small adenoid glands. These glands help fight ear, nose, and throat infections, but often become inflamed or infected themselves – requiring removal. Most commonly, adenoids are removed as part of a tonsillectomy.
Find Out More About Dr. Wiesman and the Art of Rhinoplasty
Dr. Wiesman has more than two decades of experience in cosmetic as well as ear, nose and throat surgery, and he's ready to put that knowledge to work helping you relieve sinus issues including chronic sinusitis, facial pain and pressure, inability to participate fully in daily activities, and difficulty sleeping. For patients unhappy with the way their nose looks, we offer natural and beautiful results from a skilled rhinoplasty surgeon. Dr. Wiesman also specializes in rhinoplasty for ethnic noses, ensuring results that complement your ethnicity and individuality.
The Art of Rhinoplasty offers a full range of ear, nose, throat, eye, as well as facial surgery. Call to find out more today.