Are You in Swimsuit Shape Yet? Learn About Vanquish™ in Chicago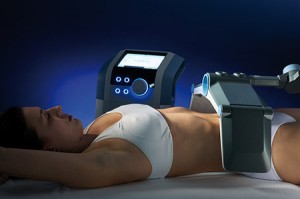 With summer only weeks away, are you ready for swimsuit season? Do you feel comfortable putting on that bikini, or are there some changes you'd like to make to your appearance? Perhaps you've tried increasing your exercise regimen or changing your diet, only to have little to no success. The good news is that you may be the perfect candidate for Vanquish™ fat reduction treatments! Learn more here about Vanquish™ in Chicago.
What is Vanquish™?
The Vanquish™ system utilizes revolutionary technology that effectively melts fat from your body using radio frequency (RF) waves. The RF waves use heat to literally melt away fat without harming your healthy surrounding tissues. This procedure causes no discomfort and no downtime. You'll be able to return to work immediately following your procedure. Such exciting news – a procedure with no downtime that is effective too!
What are the Benefits of Vanquish™ Treatments?
Unlike many fat reduction procedures such as liposuction, there are no painful incisions, no discomfort during treatment, and no recovery or downtime with the Vanquish™ system. In as little as four 30-minute treatment sessions, you'll begin to experience the amazing results of Vanquish™.
The Vanquish™ system has been fully cleared by the Food & Drug Administration, or FDA, so you can rest assured that your Vanquish™ treatments are completely safe. Vanquish™ can potentially help you lose 2-4 inches from your waist and is safe to treat other stubborn areas such as your abdomen, legs, thighs, buttocks, love handles, back, and more.
Am I a Candidate For Vanquish™ Treatments?
If you're considering Vanquish™ in Chicago, Dr. Gary Wiesman is the only physician offering this cutting-edge treatment in the Chicago area. At his state-of-the-art clinic located in the heart of downtown Chicago, Dr. Wiesman will meet with you to discuss your needs and goals for your body in order to determine if Vanquish™ is the right treatment option for you.
Vanquish™ works well for patients who maintain a healthy lifestyle but may have problem fat areas that they can't eliminate on their own. These patients are not obese and are typically within 10% of their healthy weight. If you feel like Vanquish™ might be the right treatment option for your needs, don't hesitate to call us. Schedule your consultation and treatment with Dr. Wiesman right away. You'll be glad that you did, after all, summer is only weeks away, but you still have time to achieve the body you've dreamed of for swimsuit season.
Call us today for your Free Vanquish™ Consultation. You'll be glad you did!