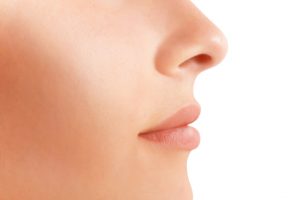 When you have your nose surgically corrected, you do not anticipate needing a secondary correction procedure. Unfortunately, if the original procedure was not performed by a skilled surgeon, this is exactly what can happen. Revision Rhinoplasty is required when a previous surgery has been botched or did not give you the desired results. When you are not happy with the outcome of your procedure, it can be difficult to trust your nose to another surgeon. However, you can rest assured; you are in good hands with Dr. Gary Wiesman when needing Revision Rhinoplasty in Chicago.

Do I Need a Revision Rhinoplasty?
If you have had your nose surgically repaired or cosmetically improved, you may not be pleased with the results. In some cases, the surgery may have resulted in unexpected complications, like difficulty breathing. If the procedure was unsuccessful or did not give you the nose you want when you look in the mirror, you do not have to live with the results. You can have botched or unsuccessful nose jobs repaired with a highly qualified and experienced surgeon, like Dr. Wiesman.
Why Should I Have the My Nose Corrected?
Naturally, if you are not pleased with the results of your rhinoplasty, your confidence will immediately decline. However, low self-esteem is not the only concern. Residual excess bone or cartilage can cause complications, making it difficult to breathe. In some cases, too much tissue may have been removed, causing a deformity to the nose or nasal passages.
Where Can I Find a Qualified Surgeon?
Fixing previous nose jobs requires more experience and care than that of an original procedure. In fact, fixing previous procedures is far more complex because the form and function of the nose must be corrected. It is among one of the most difficult plastic surgery procedures, and not all surgeons are capable of correcting the damage. You need an exceedingly qualified and experienced surgeon who will not cause further damage while resolving the issues caused from the original procedure.
Who Can Help Me with a Revision Rhinoplasty?
If you need a qualified surgeon to repair your nose, Dr. Wiesman is the surgeon for you. He is highly experienced and qualified in revision rhinoplasty to give you the results you deserve. With specialized training in ear, nose, and throat surgeries, he then continued his training to include facial plastic surgeries. With an in-depth knowledge of structural physiology, he combines structure with aesthetics to help you breathe better while maintaining a natural look.
As a board-certified physician with more than 25 years of experience, he holds certifications from both the American Academy of Facial Plastic and Reconstructive Surgery and the American Board for Otolaryngology and Head & Neck Surgery.
How Can I Have My Nose Corrected?
If you are ready to reverse the damage from a previous nose procedure, you need to schedule a consultation with Dr. Gary Wiesman. He will perform a comprehensive examination and provide before and after pictures to help you feel at ease when choosing Wiesman Nasal & Sinus for your Revision Rhinoplasty in Chicago.