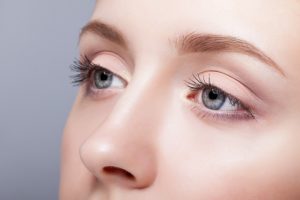 Rhinoplasty is one of the most popular cosmetic procedures performed to enhance the appearance of the nose. However, it can also be performed as a corrective method, such as when treating a deviated septum. Regardless of the reason for your upcoming rhinoplasty in Chicago, you face a recovery process. There is bound to be some slight discomfort and bruising while you heal. To make the recovery as comfortable as possible, there are several things you can do at home.

Treating Inflammation
You will likely experience some swelling and bruising during the first week after the procedure. To minimize the discomfort, use over-the-counter pain relievers, antihistamines or the prescribed medications from Dr. Gary Wiesman.
It is also helpful to keep your head elevated as much as possible. It is best to sleep with two pillows at night until the swelling has subsided or sleep in a recliner. In addition, avoid bending down as much as possible.
You will not want to return to your normal activities right away. Any vigorous movement can increase the swelling and slow the healing process. You should not do any exercising or housework for at least three weeks after the procedure.
The swelling and bruising may not be limited to your nose. You can use cold compresses around the eyes in intervals of 20 minutes about three times per day. By placing it around the eyes, you will avoid irritating the surgical site.
Mobilize Yourself
For the first couple of days after the procedure, you will probably not feel like doing too much. However, it is important to mobilize yourself as soon as possible. Even just a brief walk will help to improve your circulation to reduce the accumulation of fluids.
Protect Your Nose
While you recover, do not place anything in your nose. In addition, if possible, do not sneeze for at least a couple of weeks. Although this cannot always be avoided, if you must, expel it through your mouth instead of your nose. It is also recommended not to blow your nose while you are recovering.
Promote a Successful Recovery
After your nose job in Chicago, you will benefit from an improved function and appearance; however, it will take some time to heal. Do not become discouraged if things do not progress as quickly as you had hoped. It is best to remain patient and let your body heal at its own pace.
About Dr. Gary Wiesman
Dr. Gary Wiesman is a trusted otolaryngologist, specializing in ear, nose and throat surgeries as well as a board-certified facial plastic surgeon. He provides an array of procedures to enhance aesthetics while also improving his patients' quality of life. At his state-of-the-art facility, he performs a variety of procedures, including rhinoplasty for cosmetic and corrective purposes. If you have any questions about rhinoplasty, please contact Wiesman Nasal & Sinus today to schedule a FREE consultation. Dr. Wiesman will address your concerns while helping you make an educated treatment decision for a successful result.