Breath Easy With Rhinoplasty in Chicago, IL.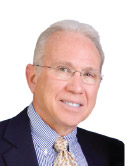 You know that feeling you get when you have a cold or allergy symptoms – your nose feels congested, breathing is strained, and snoring and mouth breathing are common. Imagine feeling like that every day. For many people with a deviated septum or nasal valve irregularities, difficulty breathing through their nose is a way of life. The good news is that Dr. Gary Wiesman  can help. Dr. Wiesman performs both functional and cosmetic rhinoplasty procedures.
What is a Functional Rhinoplasty?
Functional Rhinoplasty is corrective nasal surgery to improve breathing. The procedure could include a septoplasty to straighten a deviated septum, as well as repair of nasal valves or other structural abnormalities in the nasal cavities.
Breathe Better.  Feel Better, with Functional Rhinoplasty
Many patients live most of their lives without realizing that they have a crooked septum or nasal valve irregularity. Luckily, these conditions are easily corrected with functional rhinoplasty. Some signs you may need functional rhinoplasty:
Breathing is strained (especially after exercise)
Inability to breathe through the nose (blockage)
Pressure or pain when breathing through the nose
Loud snoring
Frequent headaches
Dr. Wiesman is a board-certified Otolaryngologist (ear, nose, and throat doctor).   His specialty is performing nose jobs that make his patients not only look better, but breathe better.
Cosmetic Rhinoplasty
We also provide cosmetic rhinoplasty for patients interested in changing the shape and appearance of their nose to achieve a more natural and harmonious balance with other facial features.
Who Says Beauty is Only Skin Deep?
The size and shape of your nose completely alters your facial features, and patients who want to enhance their natural beauty through rhinoplasty know that beauty is much more than skin deep. Many patients desire cosmetic rhinoplasty to:
Reduce the width of the nose
Narrow or widen the bridge or tip of the nose
Straighten the nose
Lengthen or shorten the nose
Remove a bump or depression on the bridge of the nose
Reduce enlarged or excessively flared nostrils
After a brief healing period, you will have the naturally beautiful nose you desire to compliment your profile and enhance your self-image. View some of our stunning results in the rhinoplasty gallery.
Dr. Wiesman is a board-certified facial plastic surgeon. Based on his extensive training and expertise, Dr. Wiesman has limited his practice to aesthetic facial and reconstructive surgery.  He specializes in rhinoplasty, septoplasty, and revision rhinoplasty.
Call Dr. Gary Wiesman today.
Breathe Easy with a Nose Job Chicago Residents Trust
If you've noticed potential septum or nasal valve structure issues, or a physician recommends rhinoplasty to correct one of these issues, Dr. Gary Wiesman and his team can help you breathe easy. A nose job Chicago residents trust to provide effective relief and beautiful results are available from Dr. Wiesman. Call to find out more today.