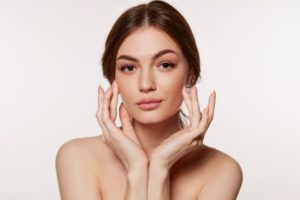 Would you like to enhance your appearance? Many people would. However, you may not have the time or the budget to undergo multiple facial surgeries to address everything that you would like to alter about your look. That is okay. Even one procedure could do much to boost your confidence and help you love what you see in the mirror. Which facial plastic surgery can make the biggest difference? Read on below to learn about some popular options.
Rhinoplasty
Rhinoplasty, often referred to as a "nose job" is one of the most requested forms of facial plastic surgery, and for good reason. When performed by a skilled doctor, rhinoplasty can dramatically enhance a person's facial appearance. It can alter nose size, nose shape, nasal width, bridge angle, and more.
Following rhinoplasty, many patients find that their nose is a better complement for their other facial features. Therefore, instead of being self-conscious about their nose, they view it as a beautiful part of their body that harmonizes with the rest of their appearance.
Blepharoplasty
Blepharoplasty, also known as eyelid surgery, is suitable for patients who want their eyes to look bigger, more alert, and more beautiful. The procedure can address issues like sagging eyelids, wrinkles around the eyes, bags beneath the eyes, and other imperfections that can distract from the natural appeal of your eyes.
Ear Procedures
If your ears are a point of self-consciousness, ear surgery may be just what you need to finally pull back your hair (or take off that hat) so the world can see the real you. There are a few different types of ear surgery.
If protruding ears bother you, you might be a candidate for ear pinning, also known as otoplasty. On the other hand, if your earlobes have been damaged due to long-term use of heavy earrings (or an accident that split your earlobes altogether), you might be a candidate for earlobe repair. Earlobe rejuvenation can use fillers to correct droopy, thin, or wrinkled earlobes.
Fillers or BOTOX®
Are signs of aging getting you down? BOTOX® can help to smooth out wrinkles that are the result of repetitive motion of the facial muscles. Facial fillers can plump out thin areas, fight gravity-based wrinkles, and provide other benefits. A strategic combination of both fillers and BOTOX® has helped many patients to turn back the clock on their appearance.
This article has touched on just a few of your options for enhancing your look. Consult with an experienced facial plastic surgeon to learn more about how you can change your appearance.
Meet the Facial Plastic Surgeon
Dr. Gary Wiesman is a highly skilled facial plastic surgeon in Chicago with more than 25 years of experience. He offers a range of treatments designed to help patients achieve their aesthetic potential. If you would like to learn about your options for enhancing your facial features, he and our team would be pleased to speak with you. Contact our office at 312-796-5550.