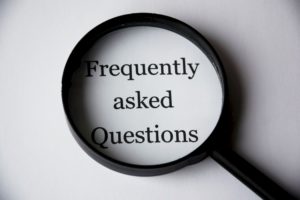 Rhinoplasty is the most common facial plastic surgery procedure. It can be performed for more than just cosmetic reasons. It can also correct issues that can affect your quality of life, like your ability to breathe through your nose. Although it's successful when performed by a reputable surgeon, you may not have achieved the results you wanted. You don't have to feel dissatisfied any longer. Revision rhinoplasty can help. Not sure if it's right for you? Here are the answers to a few of the most common questions about the procedure.
What is Revision Rhinoplasty?
Revision rhinoplasty refers to a corrective surgery needed after a patient's first nose procedure. It can be performed to improve the appearance or function of the nose when the initial procedure didn't produce the desired results.
When is a Revision Rhinoplasty Necessary?
If you weren't satisfied with the results of your first nose job or the procedure was botched, you might be a candidate for revision rhinoplasty. Dr. Gary Wiesman will correct the issues that occurred from the previous procedure, such as an uneven tip, scarring, or failure of the tissue healing correctly. It's not uncommon for the second rhinoplasty to be needed to resolve functional problems as well, such as an inability to breathe through the nose.
Why is Revision Rhinoplasty More Difficult to Perform?
If you need revision rhinoplasty, it's essential you choose a qualified facial plastic surgeon because the procedure is more complex than your initial treatment. For example, the first procedure may have removed too much cartilage or bone.
Dr. Gary Wiesman is double board certified by the American Board of Facial Plastic and Reconstructive Surgery and the American Board of Otolaryngology. His advanced education provides patients with a higher level of expertise and qualifies him to provide the specialized care that a revision rhinoplasty requires.
How Much Does Revision Rhinoplasty Cost?
There isn't a set fee for the procedure because the cost is based on several factors, including the extent of the procedure and your individual treatment plan. That is why Dr. Gary Wiesman offers FREE Cosmetic Consultations for new cosmetic patients.
Does Insurance Cover Revision Rhinoplasty?
You cannot use your insurance if the procedure is only necessary for aesthetic purposes; however, if there are functional issues, insurance may pay a portion of the cost. You'll need to submit the necessary documentation to your insurance provider to maximize your policy to reduce any out-of-pocket expense.
How Can I Get Started?
If your nose is not becoming to you, then you should be coming to see Dr. Gary Wiesman. Whether your needs are functional or cosmetic, Dr. Wiesman will help you achieve your desired results.
About Dr. Gary G. Wiesman
Dr. Gary G. Wiesman is Chicago's trusted facial plastic surgeon who combines his surgical technique with artistry to give you flawless results. His specialty is performing nose jobs that make his patients not only look better, but breathe better.
Dr. Wiesman offers hope to patients who had an unsuccessful rhinoplasty. Contact our office today to schedule your FREE cosmetic consultation.