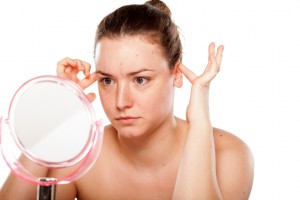 If you or someone you love is suffering from the effects of misshaped ears, or ears that are too large or protruding (stick out), you should take the time to learn about your options for otoplasty by Dr. Gary Wiesman in Chicago. Otoplasty is the surgical correction of prominent or misshapen ears, and it can greatly increase self-confidence for anyone who is insecure about the appearance of their ears. Keep reading to learn more about this life-changing procedure from Dr. Gary Wiesman.
Improve Your Outlook on Life with Otoplasty
Protruding, cupped, folded, cauliflower, small, large… the list of abnormalities in the appearance of ears isn't short. Fortunately, these and other problems are easily corrected with cosmetic and reconstructive ear surgery, or otoplasty at The Art of Rhinoplasty.
If your child experiences teasing or taunting at school because of irregularly shaped ears, or if you've just never really felt confident in the way your own ears fit your face, an otoplasty could be just the solution you've been hoping for.
How Otoplasty Works
If you decide to undergo a cosmetic or reconstructive ear surgery with Dr. Wiesman, he'll thoroughly explain the procedure to ensure you understand every step. As your otoplastic surgeon, Dr. Wiesman will correct your ear by reshaping and positioning its external cartilage. In this way, the defect or deformity is augmented into a more pleasing appearance — one that blends flawlessly with the rest of your face.
Ear surgery can correct the following issues:
Ears that stick out too far
Ears that appear too large in comparison to the head
Past ear surgeries that didn't produce desirable results
What is the Best Age for Otoplasty?
Otoplasty can be performed at any age after the ears have reached full size, usually around five to six years of age. Even if the ears are only mildly distorted, the condition can lead to self-consciousness and poor adaptation to school. It is often desirable for children to consider this surgery before they start Kindergarten or first grade. Dr. Wiesman recommends seeking ear surgery as soon as the problem is recognized – the earlier the better. In some special cases, otoplasty can be performed on babies and very young children.
Benefits of Otoplasty
The cosmetic advantages of ear surgery are many — especially for young children, who may experience bullying as a result of their irregular ears. Otoplasty can increase self-confidence and lead to a better quality of life overall. In addition to the aesthetic improvements it offers, ear surgery is one of the safest procedures available today.
Interested in Otoplasty for Yourself or a Loved One?
Contact us today to learn more about your options for otoplasty, the surgery to correct the size, shape or position of ears. Dr. Wiesman has helped patients of all ages to renew their self-confidence by improving the appearance of their ears — and he can help you do the same.
Call for your complimentary cosmetic consult today!