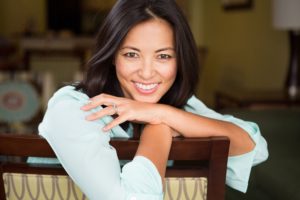 Your appearance impacts you in more ways than just what you see on the surface. It also influences how you feel about yourself as well as your outlook on life. Whether from genetics, trauma, or another issue, if you don't like the way you look, your insecurities might be holding you back. This year, you can invest in a new you with the help of Dr. Gary Wiesman, your trusted facial plastic surgeon. You'll boost your self-esteem with a personalized treatment plan.
Rhinoplasty
Rhinoplasty, more commonly referred to as a nose job, can create balance with your facial features. The surgical procedure is used to reshape, reduce, or straighten a person's nose to correct cosmetic issues or defects. In some cases, it can even improve the overall function of the nose to resolve breathing problems, like those caused by a deviated septum. New advancements make this procedure less invasive while creating more natural-looking results. The outpatient treatment will give you the results you want in as little as two hours.
Otoplasty
If you've been teased about the size of your ears, suffered an injury, or are just dissatisfied with their appearance, otoplasty might be an option for you. Ear surgery is used to reduce their size or pin them back. The procedure can also be used to correct other ear imperfections as well, such as cupped, stretched, or ears that lack an outer curve. Dr. Wiesman will construct the results you want to improve your confidence.
Eyelid Surgery
Your eyelids can show the passing of time as age, sun damage, smoking, or stretching can make them droop or sag. As the supporting tissues deteriorate, your eyes can make you appear much older than your true age. You may also even look tired no matter how well rested you feel. An eyelid lift, also known as blepharoplasty, improves the upper and lower eyelids by tightening the muscles and tissues while also removing excess skin and fat. As a defining feature of your face, you can boost your self-esteem and look younger after just a short procedure to enhance your eyes.
Chin Implants
Your chin is influential to a harmonious facial appearance. If it's too small, it can make your nose look large or your neck look loose. A chin implant is a simple solution to create balance. You can achieve a longer, wider, or stronger jaw to reach your aesthetic goals using a silicone or another implant material. You won't need to worry about any noticeable scaring, and there's minimal downtime. In fact, you can often resume your normal activities the same day!
Invest in a New You
Don't feel less than your best. Invest in your self-esteem with facial cosmetic surgery to start the new year off right.
About Dr. Gary Wiesman
Dr. Gary Wiesman is a trusted facial plastic surgeon who combines outstanding surgical technique with artistry to create natural-looking results. He is specially trained in a variety of procedures to improve aesthetics, functions, and structure. If you're ready to enjoy enhanced confidence, contact our office today to schedule a FREE cosmetic consultation.