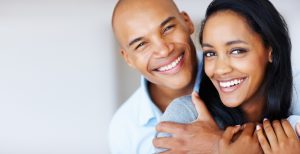 You have lived with it your entire life, you see it every time you look in the mirror, and now you have finally reached the point of doing something about it.  So what do you need to know about the nose?
Surgical rhinoplasty is one of many options available within the realm of plastic surgery that can impact your overall appearance. Your nose is the focal point of your face; it helps define the midline and create beautiful symmetry. Some people are born with the perfect nose, and some people live with an imperfect nose. Others seek ways to improve their appearance and self-confidence, so they turn to surgical interventions to shape their face into the one they want.
It is important to remember you are not alone in your desire to change the size, shape or symmetry of your nose. Surgical rhinoplasty is ranked the third most sought after cosmetic surgical procedure only surpassed by liposuction and breast augmentation. Your nose being the central focal point of your face, minor imperfections can have detrimental effects on your overall appearance. Fortunately, this means that small changes to the nose can have tremendous effects. Rhinoplasty is an art of millimeters. A determining factor between a positive or negative outcome is the experience. Dr. Gary Wiesman specializes in rhinoplasty and has over thirty-five years of experience in the fields of otolaryngology (ear, nose, and throat) and facial plastic and reconstructive surgery. He has the credentials, skills, and experience to improve both the appearance and function of your nose.
Several steps are involved in the process of rhinoplasty. First, you need to determine exactly what you want to change about your nose. Second, you need to educate yourself on what types of rhinoplasty procedures are performed and what to expect throughout the process. Lastly, you need to seek expert consultation from a qualified surgeon. As a double board-certified physician in otolaryngology and facial plastic surgery, Dr. Wiesman's specialty is performing nose jobs that make his patients not only look better but also breathe better.
Determine What You Want
If you are reading this, you may have already been thinking about what you want. Now is the time to get a pen, paper, and mirror so that you can examine your nose and write down exactly what you want to change. A few examples of ways the nose can be altered are outlined below. Please note that this list is not all-inclusive, but should give you a general idea of what is possible.
Altering or reshaping the nasal bridge (removing the bump)
Reducing the overall width of the nose
Correcting the overall shape of the nose (enlarging or reducing)
Reshaping the nasal tip
Reducing the size of the nostrils
Correcting the angle between the nose and the lip
Sometimes it is hard to express in words what you want, so it is often helpful to go through magazines or look on the internet for pictures of what your ideal nose would be. This is an important step and will help convey to Dr. Wiesman exactly what you desire.
Educate Yourself
The internet can be your friend, but it can also be your enemy. When undertaking such an important decision, it is crucial to do your homework and know when to seek expert consultation from a qualified facial plastic surgeon. There are various ways that rhinoplasty is performed, with the two most common being open rhinoplasty and closed rhinoplasty. Dr. Wiesman will evaluate your nose and your desires, and then will discuss which technique is most appropriate to achieve the results that you want.
Seek Expert Consultation
Dr. Gary Wiesman specializes in rhinoplasty, ethnic rhinoplasty, and revision rhinoplasty. His expertise in nasal and sinus surgery combined with his facial plastic surgery experience make him an excellent choice for even the most difficult rhinoplasty candidate, including revision rhinoplasty patients. The outcome is improved breathing and a natural look.
Deciding to undergo surgery to alter your appearance is a big decision and should not be taken lightly. As an educated consumer, you must do your part to determine what you want, do your homework and then seek expert consultation from a surgeon who possesses the skills, expertise, and experience to ensure a positive outcome.
For over three decades, residents of Chicago have relied on Dr. Wiesman for quality clinical and cosmetic care. They appreciate his personalized approach to facial plastic surgery and his devotion to enhance the look and function of their nose. Dr. Wiesman takes the time necessary to talk with his patients and learn their vision for the perfect nose.  Then he makes their vision a reality.
Dr. Wiesman invites you to contact our office for a free cosmetic consultation.