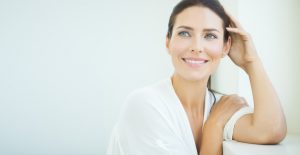 From all of us at Wiesman Nasal and Sinus, we are wishing you a happy and healthy New Year! We look forward to serving your needs for cosmetic procedures and rhinoplasty in Chicago, IL.
Let us help you with your New Year's Resolutions
If you want to remove inches from your waist, back, thighs or legs, we offer Vanquish™, a painless fat-melting procedure that will sculpt your body while removing unwanted body fat.
Is your New Year's resolution to have a smoother forehead or to remove the lines and wrinkles around your eyes or in between?  Is your resolution to have fuller lips or to say goodbye to those smile lines?  As a board-certified facial plastic surgeon, Dr. Gary Wiesman has been trained to administer cosmetic fillers and BOTOX® in Chicago, IL to help you enjoy a more youthful look in the New Year.
If your nose is not becoming to you, then you should be coming to Dr. Wiesman.  Dr. Wiesman specializes in Rhinoplasty (nose jobs) to reshape, reduce or enhance the appearance and functionality of your nose.
For more than 25 years, Dr. Wiesman has been the trusted choice for cosmetic procedures, such as nose jobs in Chicago, IL.  Patients appreciate his personalized approach and his devotion to enhance the look and function of their noses.  Dr. Wiesman takes the time necessary to talk with his patients and learn their vision for a perfect nose.  Then he makes their vision a reality.
We invite you to schedule a complimentary cosmetic consultation so you can look and feel your best in 2017.