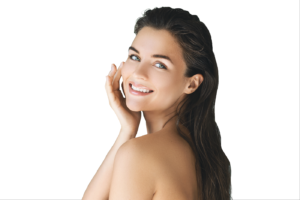 We all have certain areas on our body that make us feel insecure. Imperfections on the face are often the most concerning because they are impossible to hide. Research shows that more people than ever are choosing to invest in themselves with cosmetic surgery. Dr. Gary Wiesman, board certified facial plastic surgeon in Chicago, has the skills and experience to transform your flaws and boost your confidence.
Is facial cosmetic surgery worth the cost?
According to the American Society of Facial Plastic and Reconstructive Surgery (AAFPRS), rhinoplasty leads the way in surgical procedures year after year followed by revision nose surgery and eye lifts. In 2018, 72 percent of facial plastic surgeons saw an increase in cosmetic surgery or injectables in patients under age 30. As facial plastic surgery becomes more mainstream, a youthful appearance is playing a bigger role in the confidence of individuals.
If you want to feel better about yourself when looking in the mirror or seeing yourself in a Facebook post, cosmetic surgery provides exceptional benefits. You'll look better and feel better, giving you the enhanced confidence you need to transform your quality of life.
What are the benefits of facial plastic surgery?
There are several reasons to invest in your appearance with cosmetic facial plastic surgery, including:
Present the right first impression: We've all heard the saying, "don't judge a book by its cover." Unfortunately, this doesn't always apply when people meet someone for the first time. Too often, people base their first impressions of a person on their appearance. You don't need to let your perceived cosmetic imperfections make the wrong statement about you. You can look younger and more professional by resolving certain flaws with a nose job, eyelid surgery, chin implant, facial fillers, or BOTOX® in Chicago.
Increase your self-esteem: Reversing the signs of aging or other flaws can help you invest in a confident future. Research shows that people who are satisfied with their appearance are more outgoing. They also have improved social and career prospects.
Improve your mental health: Investing in your confidence can make a huge difference in your state of mind. It can decrease social anxiety and other issues to give you a positive outlook in life.
Invest in Yourself Today!
Cosmetic facial plastic surgery is one of the best ways to look and feel your best. If you're ready to invest in your self-esteem, choose a reputable facial plastic surgeon like Dr. Wiesman to achieve the flawless results you deserve.
About Dr. Gary G. Wiesman
Dr. Gary G. Wiesman is a trusted facial plastic surgeon who combines the best surgical techniques with artistry to create natural-looking results. He ensures proper aesthetics and function to improve your overall quality of life and your confidence. With over 25 years of experience, you can rest assured you're making the right choice. We provide a complimentary consultation for all cosmetic procedures. Contact our office today to take the first step to improving your self-esteem.