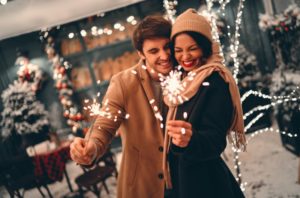 Dr. Gary Wiesman and his team at Wiesman Nasal & Sinus are excited to ring in 2022 with their patients. We appreciate everyone who comes to see us, and we want them to be able to get the most out of the new year. That's why we've put together a list of our four most popular cosmetic facial treatments that can boost their confidence by helping them look red-carpet ready.
Reduce Reminders of 2021 with BOTOX®
After the amount of stress that everybody has been under these past two years, it's no surprise that wrinkles are appearing left and right on your face. Fortunately, you don't have to live with the tangible reminders of 2020 and 2021, because you can erase the appearance of these wrinkles with BOTOX®. This treatment helps relax overworked facial muscles caused by making expressions like frowning, pursing your lips, and squinting. The skin on your face will appear smooth and flawless.
Enjoy a More Youthful Appearance with Cosmetic Facial Fillers
As you age, collagen in your face will begin to break down, making certain features appear saggy or hollow, like your cheeks and around your eyes. With cosmetic facial fillers, like Radiesse®, Juvedérm®, and Restylane®, you can reclaim your youth by restoring these collagen-lacking areas, helping your face appear fuller and younger.
Make Your Nose a Beautiful Facial Feature with Rhinoplasty
Rhinoplasty, which is a surgical procedure that involves reshaping and enhancing the appearance of the nose, is one of the most common plastic surgery treatments among patients. Not only can it help boost your overall confidence and inspire you to channel your inner socialite in 2022, but it can also help address more functional issues as well, like breathing problems as a result of a deviated septum.
Enhance Your Beautiful Eyes with Eyelid Surgery
Naturally as you age, and also as a result of sun damage and smoking, tissues can begin deteriorating, causing facial flaws like saggy skin around the eyes and chronic puffy bags. Fortunately, eyelid surgery, clinically known as blepharoplasty, can help tighten these muscles and tissues, making your eyes a beautiful focal point of your appearance instead of something that you wish to hide.
About Dr. Gary Wiesman
Dr. Gary Wiesman is a board-certified facial plastic surgeon who has decades of training and experience. He is passionate about helping his patients see and enjoy the best versions of themselves, whether that means enhancing their existing traits with treatments like BOTOX® and cosmetic facial fillers, or addressing problems that they fixate on daily with procedures such as eyelid surgery or rhinoplasty. To learn more about the extensive menu of services he offers, visit the Wiesman Nasal & Sinus website or call 708-716-8098.