Hearing Loss Starting Earlier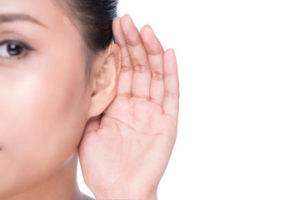 If you're like many people, you probably attribute hearing loss with age. While your risk does increase over the years, hearing loss is starting earlier. In fact, research from the Centers for Disease Control and Prevention reports 40 million Americans between the ages of 20 and 69 have hearing damage. Not to mention, as much as 17% of adolescents between the ages of 12 to 19 have some evidence of hearing loss in one or both ears.
The increased prevalence of hearing loss at a young age is caused by a variety of issues, such as loud work environments, heavy traffic, noisy restaurants, rock concerts, sporting events, and listening to loud music via earbuds.
When is it Time to Schedule a Hearing Consultation?
People seem to mumble
You have difficulty hearing the TV
You ask people to repeat what they said
You strain to hear soft voices
You remain quiet in conversations for fear of responding inappropriately
If you've experienced any of the above scenarios, call our office today. Scott Lightbody, Audiometrist, is on staff at Wiesman Nasal and Sinus. As a Licensed Hearing Instrument Specialist, Scott will fully evaluate your hearing ability. If needed, our office offers the latest hearing technology so you can experience superior sound quality to hear comfortably in any environment.
Risks of Hearing Loss
Besides not hearing what's around you, there are also health complications associated with hearing loss. There's direct evidence connecting hearing loss to a variety of health consequences because loud noises damage the cells within the inner ear. Sadly, as the cells are lost, they don't regenerate. You'll suffer permanent damage that also affects your brain. Over time, you may notice several complications, such as problems walking or falling episodes. Not to mention, you'll also have a higher risk of Alzheimer's disease and dementia.
Preventing Alzheimer's and Dementia
Research shows people who have hearing loss are 5 times more likely to develop dementia and Alzheimer's disease. The risk increases with the severity of hearing loss because it changes the way the brain functions. When the area of the brain responsible for hearing is inactive, you will lose tissue, causing its structure to shrink.
You can protect your brain and restore your hearing with audiology testing. The right hearing aids will transform your quality of life and protect your health. No matter your age, don't wait to get the help you need.
About Scott Lightbody
Scott Lightbody specializes in audiology to help evaluate, diagnose, and treat hearing loss in patients of all ages. Scott is committed to helping you with your hearing problems. He will work with you to find the best solution for your hearing needs. If you're ready to improve your life by improving your hearing, contact our office today to schedule your consultation.