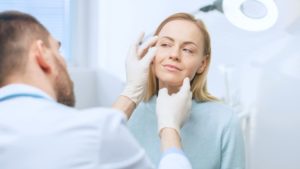 When you do an online search for the price of plastic surgery, you are likely to find price ranges rather than reliable estimates. Why is that the case? Essentially, it is because each case is unique; there are many factors that can affect the cost of plastic surgery services. This blog post explores some of those factors.
The Specific Procedure
There are many types of plastic surgery procedures, ranging from minor services done in an outpatient setting to major surgeries that require a hospital stay. Minor services may cost just a couple of thousand dollars, whereas major work could run tens of thousands of dollars or more.
The Details of the Procedure
No two patients are exactly the same, which means that no two surgeries are exactly the same. For example, you might say you want a "nose job," but that can have different meanings for different people. Some people are looking merely to enhance their facial profile, whereas others need treatment for a deviated septum or other medical issues. Some cases are very straightforward, but other patients have complex anatomy or other considerations that can affect their procedure. All such details can influence cost.
Materials and Facilities
The materials used in your procedure, such as the equipment used and any implants you receive, will impact your overall financial obligation. You might also have to pay a fee for the use of a surgical facility, depending on where your procedure is performed.
Insurance Coverage
It is commonly believed that plastic surgery is not covered by health insurance. That is not always true. If your procedure has significant health benefits, it may be fully or partially covered. You should try to get pre-approval from your insurer so you do not have any unpleasant surprises when the time comes to pay for your care.
The Surgeon You Choose
Many doctors offer plastic surgery services. Not all of them have the same level of expertise in their field, and their pricing structures can vary drastically. Keep in mind that extreme caution is in order if you find a "cheap" price on your desired surgery. Such deals often come with serious caveats, such as hidden fees or poor-quality work.
Also, keep in mind that it may be in your best interests to visit a doctor who focuses on the type of procedure you want to undergo. For example, if you want an eyelid lift, nose job, or earlobe repair, it would be best to visit a facial plastic surgeon rather than a general plastic surgeon.
Geographic Location
Some patients choose to go abroad for certain medical services in an effort to save money. While this works out well in some cases, it would be wise to exercise caution. Other countries may not have the same high standards of care that are present in the U.S.
Are you curious about the price of plastic surgery? The only way to get a realistic idea of how much your procedure will cost is to consult with a qualified medical team.
Meet the Practice
Dr. Gary Wiesman is a highly experienced facial plastic surgeon in Chicago. He charges reasonable prices, and our team is ready to help patients explore their payment options, such as financing. If you would like to learn more details about the cost of a particular facial plastic surgery, contact our office at 312-796-5550 to book a consultation.