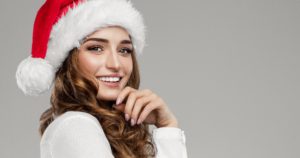 The holiday season is an exciting time of the year as you prepare to gather with loved ones. While you shop for the perfect gifts, don't you deserve something special, too? You can invest in your confidence with the help of Dr. Gary Wiesman, your trusted facial plastic surgeon. There are several elective procedures to help you look and feel your best, so you can start the year ahead with confidence.
Invest in Yourself
Now, you don't need to live with your aesthetic concerns. People from all walks of life are turning to cosmetic procedures to improve their appearance. Depending on your specific needs, you might benefit from:
Rhinoplasty
Rhinoplasty, also referred to as a nose job, is an excellent option to correct aesthetic or structural defects with the nose. The surgical procedure can be used to improve the overall appearance of your nose while also fixing abnormalities that may make it difficult to breathe correctly, like a deviated septum. You'll enjoy an enhanced balance of your facial features while also investing in your quality of life. You can transform your confidence and breathe better with rhinoplasty.
Chin Implants
A smaller-than-average chin can make your face look disproportionate. Your nose may look larger and your neck may appear loose. You can have a stronger chin with an implant. Depending on your individual goals, mentoplasty can make your chin look wider, longer, or larger to achieve a more balanced look.
On average, the procedure only takes about 30 minutes to complete, and you're able to resume your normal activities the next day. You can invest in your appearance without a lengthy recovery.
Cosmetic Facial Fillers
Your skin is often the first place to show the passing of time as wrinkles and lines develop. You don't need to live with an aged appearance. Cosmetic facial fillers add volume to restore a plump, youthful look to areas that have lost collagen. Hyaluronic acid or another natural substance is injected into the skin to smooth wrinkles and folds. This is often ideal for the lines that form near the nose and mouth. You'll enjoy immediate results that will last for many months.
BOTOX®
If wrinkles and fine lines are making you look older than you'd like, BOTOX® is a simple solution to smooth your trouble areas. BOTOX® temporarily paralyzes the muscles to stop them from contracting. This resolves the visibility of frown lines, worry lines, crow's feet, and more. Not only can the injections help you feel more secure about your looks, but they offer other benefits as well, like treating migraines, excessive sweating, and muscle spasms.
Enjoy the Gift of Confidence
Research shows that people who feel positive about their appearance are more outgoing and have a better outlook on life. If you feel insecure about your nose, wrinkles, a small chin, or other imperfections, enjoy the gift of confidence this holiday season. Dr. Wiesman will create the personalized solutions you need to love what you see in the mirror.
About Dr. Gary G. Wiesman
Dr. Gary G. Wiesman is Chicago's trusted facial plastic surgeon who combines his surgical technique with artistry to create natural-looking results. As a board-certified otolaryngologist, he specializes in ear, nose, and throat procedures. He also completed additional training as a board-certified facial plastic surgeon. Dr. Wiesman can improve both the structure and aesthetics to enhance your quality of life and confidence. Contact Wiesman Nasal & Sinus today to schedule your FREE cosmetic consultation.