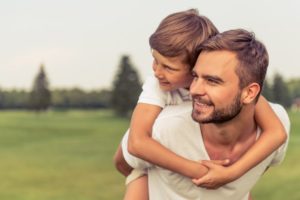 When most people think of plastic surgery, they think of women trying to achieve a perfect, magazine-ready look. But did you know that aesthetic procedures are becoming more and more popular among men? In fact, between 2000 and 2018, the number of men undergoing cosmetic procedures increased by a whopping 29%. If you are a man who is looking to brush up his image, there are many procedures you can choose from. In this blog post, we'll discuss a few popular services that are offered by Dr. Gary Wiesman, your trusted facial plastic surgeon in Chicago.
Nose Jobs
Rhinoplasty, a procedure more commonly called a "nose job," is one of the most popular plastic surgeries for men. In fact, almost 25% of nose jobs in 2018 were performed on men. This procedure is ideal for men who are dissatisfied with the shape or size of their nose. It involves sculpting the bone and cartilage into a particular look. In men, this often means straightening the nose to achieve a more streamlined, chiseled facial profile.
Ear Procedures
More than 40% of ear surgeries in 2018 were performed on men. This type of procedure, called an otoplasty, can reshape your ears and address issues like protruding ears, cupped ears, and overly large ears.
Another type of ear procedure, called earlobe rejuvenation and repair, might be perfect for you if you had a bit of a wild streak in your younger years. For example, ear gauges were one of the most popular body modifications in the 2000s. Earlobes cannot regain their former shape after the removal of large gauges without professional assistance.
BOTOX® and Cosmetic Fillers
If you would like to turn back the clock but do not want to undergo invasive surgery, ask Dr. Wiesman about BOTOX® or cosmetic facial fillers. Both treatments can significantly reduce or eliminate fine lines and wrinkles across the face, and there is no downtime associated with these treatments. BOTOX® works by limiting muscle movements in the face that cause wrinkles to appear, while cosmetic fillers add volume beneath the skin to smooth out sagging and wrinkled areas.
Chin Implants
A weak chin can cause the nose to look disproportionately large or the neck to seem loose and saggy. Chin augmentation, also called, mentoplasty, helps to address this issue by making the chin appear wider or longer, depending on your goals. It can be used as a standalone procedure or in conjunction with other facial surgeries, such as rhinoplasty. Men account for nearly 60% of mentoplasty patients – think Rob Lowe with his strong and defined jawline.
Redefining your look may make you feel like your best self, whether you are a young man hoping to refine his image or a mature "silver fox" who wants to make a great impression. Dr. Wiesman, your local facial plastic surgeon, can help you love who you see in the mirror.
Meet Dr. Gary Wiesman
Dr. Gary Wiesman is double board certified in otolaryngology and facial plastic surgery and has decades of experience. He offers a broad range of services for men, including rhinoplasty, BOTOX®, and more. If you would like to explore your options for improving your appearance, he would be pleased to talk with you. Contact our office at 708-716-8098 to ask questions or request a FREE cosmetic consultation.