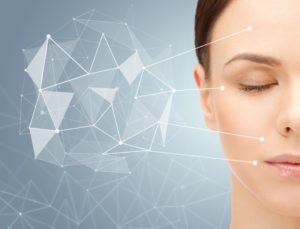 Over the past several months, people have spent more time at home doing their part to help stop the spread of COVID-19. Restrictions from the virus have created the ideal opportunity for many people to finally have the cosmetic surgery they've always wanted. Believe it or not, COVID-19 has boosted the number of patients seeking a facial plastic surgeon. Why the sudden boom? Here's why now is the perfect time to benefit from cosmetic surgery.
COVID-19's Role in Cosmetic Surgery
Stay-at-home orders and social distancing to fight the coronavirus pandemic have recently given people more time to focus on things they usually brush aside, like aesthetic procedures. Cosmetic surgery practices have seen a sharp increase in patients who are interested in elective services.
Google Trends, a tool provided to monitor the popularity of internet search terms, found keywords relating to aesthetic plastic surgery or cosmetic medical procedures declined in the first two months of 2020; however, interest quickly grew in May and peaked in July.
As lockdown orders have been lifted, the interest in cosmetic procedures has spiked again, but why the sudden increase? Here are the top 4 reasons people are flocking to have elective treatments amid the COVID-19 epidemic:
People are spending more time at home because of social distancing protocols, creating the perfect opportunity to heal.
There has been an increased demand for video calling and Zoom meetings, causing people to pay more attention to aesthetic issues that bother them.
Telecommute opportunities allow patients to continue working while recovering, so they don't have to worry about loss of income.
Patients can wear masks to cover any bruising or swelling without attracting any unnecessary attention.
Popular Cosmetic Procedures
At Wiesman Nasal and Sinus, Dr. Gary Wiesman is safely performing procedures and providing services in our office. We are following CDC Guidelines, using the best practices for hygiene, infection control and social distancing.
We routinely see patients for a variety of treatments; however, the most popular aesthetic and cosmetic procedures throughout the pandemic are:
You do not need to put your cosmetic dreams on hold. Now is the ideal time to have your facial plastic surgery before returning to the hustle and bustle of your normal routine.
About Dr. Gary Wiesman
Dr. Gary Wiesman, who was featured in NewBeauty magazine, is an exceptional facial plastic surgeon who combines his surgical technique with outstanding artistry to improve both structure and aesthetics. His state-of-the-art facility features the latest technologies and treatments to help patients look and feel their best. If you're ready to invest in a confident future, contact our office today to schedule your FREE cosmetic consultation.