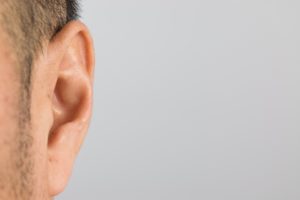 If your ears were malformed at birth or you have suffered a traumatic injury, it can affect your self-esteem. You can improve the size, shape, and proportion of your outer ears with otoplasty. This cosmetic surgery can rebuild your ear structure so you can restore your confidence. Although you would like to start the process of reconstructive ear surgery, you still have plenty of questions. Dr. Gary G. Wiesman is a Chicago Otoplasty specialist board certified by the American Board of Facial Plastic and Reconstructive Surgery and the Board of Otolaryngology – Head and Neck Surgery.  Dr. Wiesman answers the most frequently asked questions below:
What age can you get otoplasty?
Many forms of cosmetic surgery require you to be of a certain age before you can undergo the procedure. This is not so with otoplasty. In fact, it is recommended to have this surgery before children start school to prevent hurtful bullying or teasing over protruding ears. This reconstructive surgery can also be performed on adults. Patients of all ages who have prominent ears are welcome at my practice.
Is otoplasty covered by insurance?
Your medical insurance may cover the treatment under certain circumstances; however, if it is only performed for cosmetic purposes, it will not be included in your benefits. If your insurance does not cover the treatment, there are several ways to keep your procedure affordable. We accept a variety of payment options, including all major credit cards. We also offer third-party financing with CareCredit.
Is otoplasty only for protruding ears?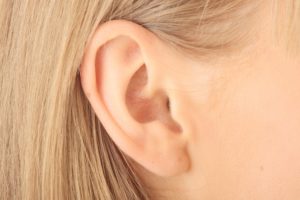 Otoplasty is commonly performed to correct protruding ears, but that is not the only reason for this procedure. It can correct certain birth defects, like folded or cupped ears (commonly referred to as 'cauliflower' ears). It can also improve the size of smaller- or larger-than-average ears.
What are the benefits of otoplasty?
You will enjoy immediate benefits when choosing otoplasty to enhance the appearance of your outer ears. You will no longer need to hide your ears under your hair or a hat.
As one of the safest surgical procedures, you can rest assured that you are making an excellent investment in your self-esteem using an approved treatment. There is no need to worry about visible scars because Dr. Wiesman specializes in ear surgeries to give you the best results possible.
How can I get started?
If you are ready to correct the imperfections with your ears, it is time to see if otoplasty is right for you. Dr. Wiesman performs all otoplasty procedures at his state-of-the-art facility located in Chicago, IL. Contact Wiesman Nasal & Sinus today to schedule your complimentary cosmetic consultation for otoplasty.
About Dr. Gary G. Wiesman
Dr. Gary G. Wiesman is Chicago's trusted facial plastic surgeon. He is also an otolaryngologist, specializing in ear, nose, and throat surgeries. He combines his knowledge of structural physiology with aesthetics to improve the appearance of the ears. He creates natural-looking results to help you feel confident. If you are ready to see if otoplasty is the right cosmetic treatment for you, contact our office today to schedule your FREE cosmetic consultation.