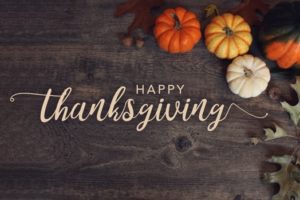 The next few weeks are an exciting time of the year as you spend time with family and friends celebrating the holidays. This holiday season, Wiesman Nasal & Sinus wants to thank you for your trust in us for your cosmetic and clinical needs in Chicago. As we head into the New Year, we are pleased to help you invest in your confidence and your quality of life while giving you the compassionate care you deserve.
Invest in Your Confidence
Wiesman Nasal & Sinus is a state-of-the-art facility that offers the latest cosmetic, corrective and facial plastic surgery procedures to help you look and feel your best. Guided by the skilled hands of Dr. Gary Wiesman, who is double board certified in facial plastic surgery and otolaryngology (ear, nose and throat), we provide the latest innovations, including:
Nose Procedures
We provide nose procedures for cosmetic and corrective benefits. We can enhance the appearance of your nose while also improving your ability to breathe easier.
Rhinoplasty
Revision Rhinoplasty
In-office balloon sinus dilation
Deviated septum surgery
Turbinectomy for chronic nasal congestion
Polypectomy to remove nasal polyps
Adenoidectomy
Sinus surgery
Ear Procedures
Your ears are important for more than just your ability to hear. They also influence how you feel about your looks and your ability to feel well throughout the day.
Earlobe Rejuvenation (also known as an earlobe lift)
Earlobe Repair
Otoplasty for protruding ears
Tympanoplasty to repair eardrums
Myringotomy for ear fluid removal
Stapedectomy for hearing loss
Mastoidectomy for reoccurring ear infections
Face Procedures
We can help you turn back the hands of time to restore a youthful appearance or to improve certain issues that cause you to feel insecure.
Blepharoplasty to remove excess fat or tissue from the upper or lower eyelid.
Chin implants.
Facial fillers to add more volume to areas around the nose or mouth – smoothing and decreasing marionette lines, smile lines and nasal labial folds.
BOTOX® to treat frown lines, wrinkles around the eyes (crow's feet) and forehead lines.
Neck & Throat Procedures
Dr. Wiesman specializes in throat procedures to treat medical conditions that can affect your well-being.
Tonsillectomy to remove the tonsils.
Sleep apnea treatment to remove obstructions in the airways.
Parotid surgery for tumor removal.
Audiology
We are proud to have a hearing-loss specialist on our team, Scott Lightbody. Supported by extensive qualifications, he can help you hear clearly.
Audio testing to determine the presence or severity of hearing loss.
Hearing Aids to restore your hearing.
Have a Happy Holiday Season
Everyone at Wiesman Nasal & Sinus is pleased to provide you with the cosmetic or corrective procedure you need to look and feel your best in the New Year. We look forward to continuing to be your preferred choice for facial cosmetic procedures in Chicago.
About Dr. Gary G. Wiesman
Dr. Gary G. Wiesman is the trusted choice for your facial cosmetic needs, including nose jobs in Chicago. Using the best surgical techniques, proper structure, and aesthetics, he delivers outstanding results. If you need a board-certified facial plastic surgeon, contact our office today to schedule a consultation.