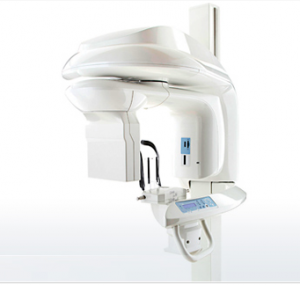 At The Art of Rhinoplasty, in Chicago, IL, we are always on the lookout for technology that will enhance the services we provide to our patients. Our most recent acquisition is the new CS 9300 CT Scanner by Carestream, a low-dose radiation system that is perfect for the ear, nose, and throat procedures as well as the plastic surgery procedures performed by Dr. Gary Wiesman.
As a board-certified otolaryngologist, also known as an ear, nose and throat specialist, Dr. Wiesman helps patients with sinusitis using in-office balloon sinus dilation.
Our new CT Scanner creates exceptional images of the sinuses and ears right in our office. The benefit to you is that Dr. Wiesman will have instant access to your CT scan and review it with you during your appointment. The faster you begin your treatment, the faster you can get relief from your symptoms.
As a facial plastic and reconstructive surgeon, Dr. Wiesman specializes in rhinoplasty, more commonly known as a nose job.  For more than 25 years, he has successfully combined proper structure with aesthetics to give patients a more pleasing appearance with a nose that looks natural and allows for free and clear breathing.
If you are considering rhinoplasty, then Dr. Gary Wiesman offers all of the skill and knowledge of an ENT (ear, nose and throat) specialist with the artistry of a cosmetic surgeon. Now with the CS 9300 System, The Art of Rhinoplasty is able to offer the most state-of-the-art technology and surgical care.
The new CS 9300 System CT Scanner features a range of fields of view and resolutions that allow Dr. Wiesman a clearer picture of the internal structure of the nose. The scanner is ideal for visualizing temporal bone and sinus structures, both of which are important considerations during in-office balloon sinus dilation and rhinoplasty. Moreover, this scanner uses significantly less radiation than conventional CT exams, a definite advantage for optimal patient care.
Call Our Office Today
If you would like to learn more about our services at The Art of Rhinoplasty, and how Dr. Wiesman can enhance your appearance, improve your breathing and even your self-confidence, then schedule a complimentary consultation with Dr. Gary Wiesman. Our Chicago, IL, practice is privileged to welcome patients from throughout the surrounding areas, including Cicero, Berwyn, Summit, Oak Park, Forest Park, and beyond. Our team genuinely looks forward to serving you.